Liquid filtration is essential for the elimination of contaminants in many elements of the biopharmaceutical and drug manufacturing processes, and it ensures the final medicine's safety and sterility. The precise selection and validation of liquid filters can improve processing efficiency while offering assurance in the achievement of critical quality characteristics (CQA) for pharmaceuticals, from upstream growth media to downstream buffer additives to final formulations and fills. Alfa Chemistry uses advanced liquid filtering solutions to assure the elimination of impurities, increasing output and production efficiency of complex pharmaceutical products.
The demand for filtration solutions with better viscosity and performance characteristics for high-concentration fluids, liposomes, and nanoparticles is being driven by advances in gene therapy, complicated biologics and medication formulations, and changes in drug delivery formats. We will continue to develop new filters and aseptic technologies to assist the production of next-generation pharmaceuticals in the future. Select the microbiological control level that corresponds to your desired degree of safety.
Bioburden Reduction Liquid Filtration
The bacterial load in the process feed is reduced to an appropriate low level by our technologically revolutionary bioburden control filter, effectively and cost-effectively protecting the process against microbial and particle contamination.
The membrane is chemically inert, has low protein and excipient binding capabilities, and can be used in a variety of medicinal products.
There are cartridges for stainless steel devices and capsules for disposable systems to choose from.
For quick and easy scale up of production, all process development scale filter formats are designed to expand directly to larger cGMP filter configurations.
Bioburden reduction filters can be used for the following preparation applications:
Buffers, reagents, and growth medium
Deep filtration is used to remove cell harvest detritus before the purifying procedure.
Protection device for downstream intermediates and columns
Diafiltration and chromatography filtration and buffer preparation
Sterilization Grade Liquid Filtration
From mAbs, recombinant proteins, vaccines, and gene therapy to small molecule pharmaceuticals and plasma derivatives, our broad selection of sterile grade liquid filters and formats enables us to provide filtration solutions for a wide range of applications and drug types.
When tested with liquid bacteria, all of our sterile-grade liquid filters are shown to generate sterile filtrate. Our most recent filters are adjustable, allowing you to boost throughput, save floor space, and eliminate hold-up:
A smaller and more cost-effective filtration system is possible thanks to the use of pleated pleated membranes to maximize membrane area.
High flow rate and short filtration time are achieved thanks to asymmetric membrane technology and a thin core design.
Because our polyvinylidene fluoride (PVDF) membrane filters have low extractables and low active component adsorption, they're frequently employed for final filtration of small and large molecular pharmaceuticals. Our polyethersulfone (PES) membrane filters are capable of high flow rates and fouling feed. They're used in a range of filtration-intensive bioprocessing applications, including growth media, buffers, intermediates, and macromolecular medicinal product final filtering.
Enhanced Sterile Liquid Filtration through Mycoplasma Control
Under the same demanding conditions as Brevundimonas diminuta (>107 cfu/cm2 effective filtration area), a 0.1 m sterile grade filter designed to eliminate mycoplasma will generate sterile filtrate as a 0.2 m sterile grade filter.
When assaulted with mycoplasma, such as 8 log reduction values (LRV) cholesteryl laidlawii or mycoplasma ORALE, the "stricter" 0.1 micron membrane has a higher removal effectiveness for mycoplasma.
Alfa Chemistry has improved filtration design to ensure that our 0.1 m sterile grade filters can handle both low and high-pollution fluids.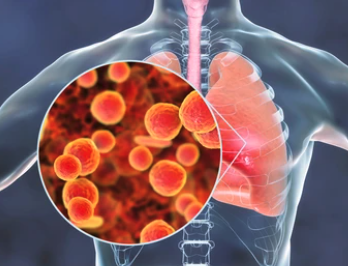 Need Help Choosing the Right Filter?
It can be difficult to choose sterile grade filters for complicated formulations that incorporate liposomes, nanosuspensions, lipids, exosomes, emulsions, or surfactants. The correct filter can help you avoid delays in commercialization and ensure long-term production efficiency.
Our scientific experiment team has been assisting customers in optimizing their processes for many years. We can locate the proper filtration solution for your fluid or help you optimize your aseptic filtration process using our extensive choice of filtration membranes.
Speak with one of our filtration specialists to discuss your process and how we can assist you.