Medical filtration and membrane solutions are supported by Alfa Chemistry's medical team in five market sectors: water medicine, IV filtration, pulmonary filtration, cord blood, and OEM (membrane and media). We offer cost-effective solutions to meet your business objectives as well as high-quality solutions to meet your patients' needs. We are an industry leader in addressing healthcare business difficulties, which benefits medical professionals and, ultimately, inpatients.
The medical business has been under pressure to cut costs and enhance quality, and service providers confront a variety of obstacles in maintaining compliance. For our esteemed partners, we deliver dependable filtration and membrane solutions.
Allow our professionals to offer you cost-effective and high-quality solutions. Our industry experts are cutting-edge professionals who can assist you in determining the right solution for your healthcare sector's needs. We work with both large and small businesses, and we can scale up or down operations as needed.
COVID-19 and Our Breathing Filters
The coronavirus pandemic may endanger lives and pose a threat to healthcare workers' health and well-being. Cross-contamination is avoided thanks to our breathing system filters, and there's more!
We tested each filter with a viral load > 100 million of actual heat-inactivated SARS-CoV-2 virus and conducted thorough testing on representative samples. All filters consistently preserve more than 99.999 percent of the atomized virus, according to our tests.
This finding is in line with previous research, which found that other airborne human dangerous viruses (such as influenza A) and bacteria (such as Mycobacterium tuberculosis) had a retention rate of more than 99.999 percent. Our respiratory system filters are equipped with high-efficiency hydrophobic filter media that can capture 100% of liquid-borne human pathogenic viruses (such as HIV and hepatitis C).
We are pleased to present you with this additional information to assist you in selecting the best products to protect patients, employees, and equipment.
New Breathing System Filter
Alfa Chemistry's filtration products provide excellent protection against SARS-CoV-2 and other viruses and germs for patients, clinical staff, and your equipment. Our high-efficiency hydrophobic breathing system filter is carried on by our new Breathing System Filter. This is our first device that can be used on both patients and machines with respiratory systems.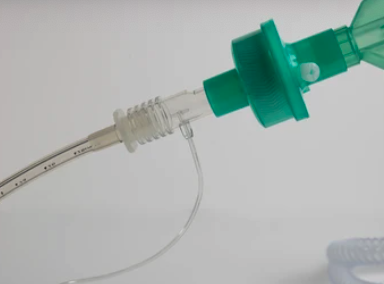 The filter's design concept is based on the well-established notion of employing a large surface area and high-efficiency pleated hydrophobic filter material to give a number of essential clinical benefits:
Verification of SARS-CoV-2 virus retention by effectively trapping bacteria, viruses, and particle pollutants in the air
Maintain a high level of filtering efficacy throughout the humid gas's use.
To prevent liquid-borne contamination, create a barrier that is 100 percent impenetrable.
Throughout the product's life cycle, there is minimal airflow resistance.
Compatibility with atomization of drugs
Shell with an ergonomic design