Unknown residues affect the quality, performance and possible safety of the material. Determining the chemical properties of the residue helps to determine ways to prevent its formation, eliminate contamination, and prevent a recurrence. Trace analysis of unknowns can also be used to identify potentially toxic species and provide information on how to best prevent or eliminate their occurrence. Our analysis of contaminants in filter fluids uses innovative and in-depth techniques to provide detection of trace residue levels.
Alfa Chemistry's testing experts provide strategic responses to solve pollutants, focusing on accurately identifying the nature of pollutants, determining their source and quickly solving them through key technologies. We detect, isolate and identify suspected contaminants down to trace and ultra-trace levels, and are generally experienced in handling various sample types.
How Can We Help You?
Alfa Chemistry uses a variety of different technologies to help analyze and identify the contaminants removed from the filtered fluid. These include screening methods using SEM-EDS, FT-IR, Raman microscopy, and XRF to provide chemical and morphological information about the composition of the residue. NMR, XRD, and XPS can be used to obtain additional bonding and structural information. If you need to identify trace components, you can use GC-MS, ToF-SIMS, LC-MS, and ICP-MS.
Filterability
Alfa Chemistry usually runs scale-up tests to determine which type of filtration system is best for our customers' processes. Our scientists use disc filters to test customers' products and then extrapolate the data to determine the size, type, and the number of filters required for the process. The filterability test also allows Alfa Chemistry staff to compare membranes side by side, allowing us to recommend the best filter available.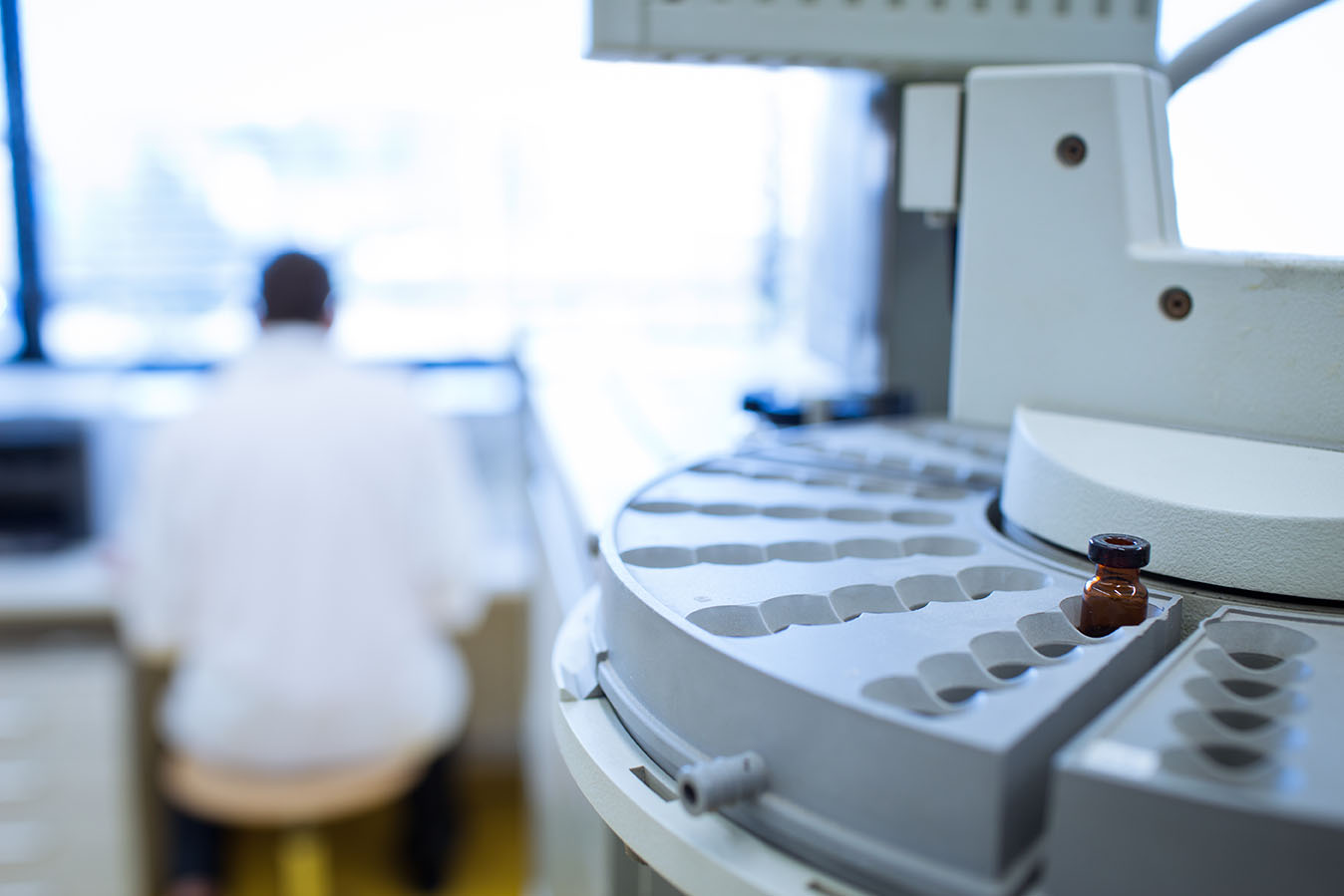 Through SEM and X-ray analysis and low-vacuum imaging of the filter surface, we can help customers identify organic and inorganic contaminants removed. SEM technology allows us to generate images from sub-micron areas with a maximum magnification of x300000. The analysis of these images can help us determine the nature of the substances removed from the customer's products.
Energy dispersive X-ray (EDX) spectrometers allow us to perform elemental analysis and identification of inorganic contaminants on the observed surface. Low-vacuum imaging makes it possible to analyze organic materials (such as bacteria or cells) without destroying them.
Our team of experienced scientists will work with you to find suitable strategies to identify unknown pollutants. We will discuss the sample history to customize our method to provide the most suitable test combination for your specific sample.
Our Technologies
Examples of technologies we use to characterize organic residues include:
Raman
IR
NMR
ToF SIMS
Thermal Analysis
Liquid Chromatography and Liquid Chromatography
Gas Chromatography and Gas Chromatography Mass Spectrometry
For inorganic residues, we provide chemical identification through the following combinations:
XRF
XRD
IR
Raman
Transmission Electron Microscope
Scanning Electron Microscope
These techniques can be used to obtain supplementary information about residues or contaminants to fully understand their composition.
Why Choose Us?
Our global presence and extensive expertise in various industries provide us with a large support network that allows us to develop customized methods to identify residues that may not be suitable for testing by standard methods.
Our regulatory expertise can help ensure that the analysis suite adequately addresses the considerations required for regulatory compliance.
With our unique local and global knowledge and internationally renowned experts leading our team, we are the ideal supplier to meet your filter fluid contaminant analysis and testing needs.
Our experts work with research, marketing, sales, supervision, and quality personnel from all walks of life to provide results in a format that best suits your specific application. We can work with you to provide customized reports based on your specifications.
Let Us Work Together to Realize Your Vision
Are you ready to start? If you need help in defining the scope of the project, please contact us for a quote or talk to an expert first.