Inkjet ink and colorant formulators have experienced increasing hurdles in recent years. Improved colored dispersions are being created with a more complicated chemical composition, which could result in the development of polluting by-products with micron-sized dimensions. To save processing costs, many inkjet ink and colorant formulators have had to rethink their processes and look into novel filtration and separation methods. Furthermore, the industry's shift to more ecologically friendly operations has emphasized water recycling and closed-loop renewable technologies.
Filtration with high efficiency makes all the difference. Alfa Chemistry provides the most comprehensive selection of filtration and separation technologies to help you get a competitive edge in inkjet printing. We offer the correct filtration technology for everything from bulk inkjet ink compositions to professional digital printing designs. Inkjet printing necessitates a lot of filtration. The success or failure of your inkjet printer will be determined by the ink filtration technology you choose.
Filtration and Separation for the Manufacture of Printing Ink and Industrial Printing Units
Filtration, separation, and purification are necessary for the manufacturing of colorants, dyes, and coatings to eliminate impurities and purify fluids. Grinding, gel contamination, and agglomerated particles are all dangers that must be avoided at all costs. Separation is necessary for pigments, salts, excess polymers, surfactants, and particle pollutants. Dyes frequently contain huge insoluble particles that must be removed. Water purity must be maintained from the point of origin to the point of consumption and reuse.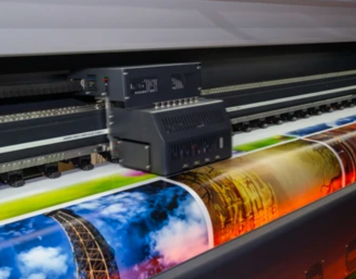 To achieve optimal operation, industrial printing systems must preserve internal components from contamination and maintain fluid purity and consistency to prevent the entrainment of gas and bubbles. Please contact our industry experts to learn more about our graphics industry solutions.
Ink Degas
Printing speed and quality will be affected by dissolved gas and microbubbles. Microbubbles in the inkjet print head can cause nozzles to misfire, resulting in printing problems. Degassing can help to remove air bubbles and allow for proper inkjet ejection, resulting in better print quality.
To increase the quality and output of digital printing, which relies on the degassing module to eliminate microbubbles in the ink, you are welcome to use the Alfa Chemistry inkjet degassing filter. Maximize production uptime while minimizing maintenance costs.
To effectively expel air bubbles from the ink stream, our inkjet degassing filter employs cost-effective multilayer hollow fiber membranes.
Our degas module enhances print quality while lowering faults. Other advantages include enhanced print consistency and reproducibility, as well as lower operational expenses.
Our degassing module removes hazardous gases that can degrade picture quality and production consistency.
Ink Filtration
Our filtration technology advances ink formulators and inkjet printer manufacturers' ability to achieve consistent print quality. We have cost-effective solutions to satisfy the needs of inkjet ink formulators and inkjet printer makers, whether the ink is a dye-based water-based ink for office printing or a pigment-based UV curable ink.
Benefit:
Enhanced image quality
Reduce nozzle clogging and increase printer uptime
Print repeatability and consistency
Reduce ink formulation costs
Application:
Colored ink
Dye ink
Solvent ink
UV curable ink
Colored solvent ink
Contact a Alfa Chemistryl filtration expert and learn more about industry-leading ink filtration technologies and how to enhance printer output and image quality.