In the burgeoning field of cell and molecular therapies, the performance characteristics of liquid filtration membranes have tremendous potential. Alfa Chemistry will continue to investigate techniques of employing membranes to catch, collect, separate, and prepare cells as the benefits of medicines are further investigated.
Infusion treatment membrane selection necessitates a broad grasp of the properties associated with each membrane and their relation to performance output. Pore size, protein binding capacity, chemical compatibility, and other factors are all taken into account.
Alfa Chemistry can assist you in selecting the optimum materials for your development plan by drawing on our significant experience in making healthcare media. Our liquid filtration membranes include but are not limited to the following:
PES (Polyethersulfone) - Hydrophilic
ACP (Acrylic Copolymer) - Hydrophilic
Nylon - Hydrophilic
Flow Rates
The pore size and needed liquid flux are the first factors to consider when establishing the required flow rate. The predicted performance of the final device determines the pore size of the chosen membrane. The pore size grade determines the membrane's functional qualities, such as flow rate and flux. When compared to a membrane with a lower hole size, using a membrane with a larger pore size will result in a higher flow rate and enhanced flux at the same time. Although membranes made from various polymers and casting procedures have the same pore size, they may have varied flow rates and throughputs.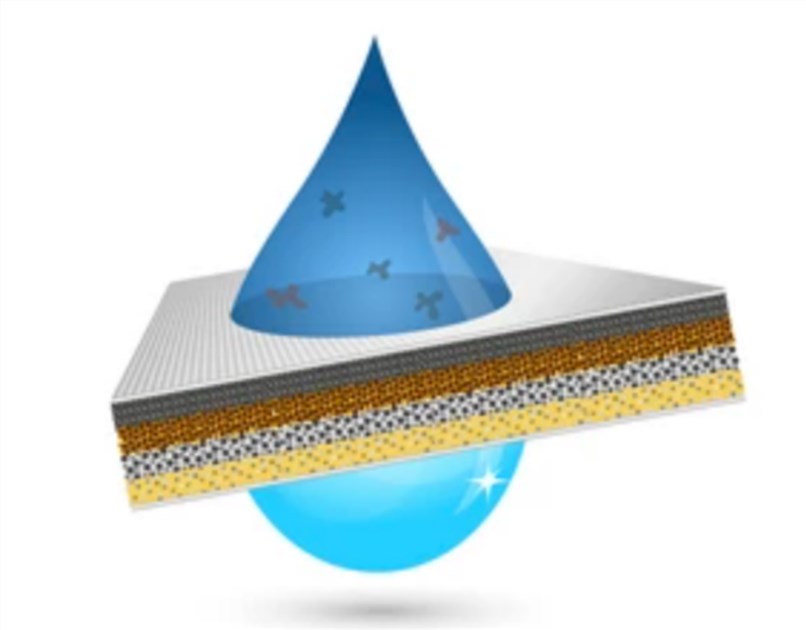 Drug Binding
The most important factor to consider when choosing membranes is that they have low non-specific binding to active substances. Low protein binding membranes, such as PES, assist safeguard the therapeutic dose's integrity and consistency by reducing the danger of potential drug interactions. Wetting agents, which can interfere with drug analysis and biological processes, are not required because the membrane is naturally hydrophilic.
These membranes come in a wide range of hole diameters and can be customized for IV applications to protect patients from bacteria in solution or aggregated pellets in lipid solutions. Take, for example, our 0.2 m polyethersulfone membrane, which is designed specifically for crucial fluid applications and produces minimum protein absorption while providing great bacterial retention. The material's hydrophilic characteristic allows for many repaints.
Bacterial Retention/Sterility
Contamination of the IV fluid with bacteria or fungi is a typical danger during long-term IV treatment. The hydrophilic membrane allows aqueous solutions to pass through and is commonly employed in the sterilizing process in pharmaceutical manufacturing. To ensure the sterility of any intravenous administration, these membranes are incorporated into medical devices and in-line filtration systems. Choose from our PES film grades or materials according on the application's chemical compatibility criteria.
Extractables
To adjust the wetting qualities of the membrane, it can be chemically modified. Chemicals are impregnated into the membrane structure, secondary chemicals are polymerized throughout the structure, or the base polymer is chemically modified after the membrane is cast. While wetting agents may offer filtration speed advantages, the likelihood of extractables must be considered.
Extractables are compounds that may leak out or otherwise fall off the membrane or filtration system, and may then end up in the fluid injected into the patient's body. Our PES membranes, which are intrinsically hydrophilic, have been shown to have extremely low amounts of extractables, eliminating worries about secondary source contamination.
Material Compatibility
As new medications are developed, different material combinations increase the likelihood of incompatibility. Preservatives, buffer systems, temperature, and concentration are just a few of the elements that might affect drug compatibility and stability. Chemical reactions such as oxidation, reduction, breakdown, and complex formation can all have an impact on material compatibility.
Absorption, consistency, precipitation, and separation of the dispersion system are all examples of physical and chemical interactions. In our line of hydrophilic membranes for infusion therapy, Alfa Chemistry has a large material compatibility database.